| | |
| --- | --- |
| Posted by: | |
Here at Sweet Pea Events we plan quite a few destination weddings especially in Cabo San Lucas, but love worldwide destinations as well. Over the next couple of weeks we are going to complete a series of blog posts focusing on destination weddings, hopefully covering some topics that you may or may not have thought of for your destination wedding.
Today we are going to start with welcome bags or gifts for your guests. When asking your guests to come to your destination wedding, away from their home, it is a nice gesture to leave them with a little gift to show your appreciation for them traveling so far. And to make them feel a little more at home. Here are some key things to think about when assembling these gift bags:
Will they be able to travel home with the items they can't throw away? – If your guests are anything like me, they pack their suitcases pretty close to that 50lb mark and may have a hard time finding room to bring back those customized margarita glasses. I suggest something that they can take home with them if they choose, or are able to throw away if it simply won't fit in their bag. – For instance these fun cups are cute, practical to take to the beach, plastic, and can be thrown away without any guilt at the end of the weekend.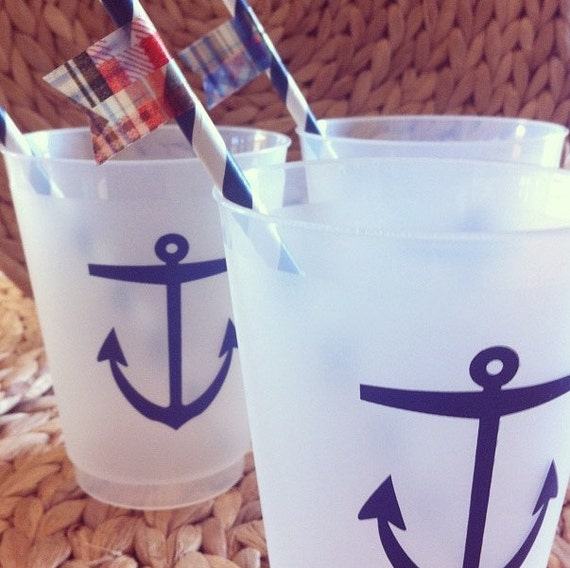 What is something they could use while celebrating your big day? – Your guests are there to celebrate you and your big day, but think of things that they could use while hanging out at the beach or the pool. Beach Towels (this may be an item that is too big to travel back with), sunglasses, tote bags (canvas bags are the best to travel home with), or flip flops.
Snacks! – Let me tell you…. People LOVE snacks! When staying in a resort or hotel, it's not as easy to just head to the pantry and grab a granola bar. So providing them with a couple of different snack options that they can take with them to the pool, or just something to hold them over until dinner is nice. Also, think about throwing in beverages, such as water bottles, soft drinks, and small bottle of liquor, this is a celebration after all! Another fun idea is to have chips and guacamole and a couple of cervezas waiting for them upon check in if you are doing a destination wedding in Mexico of course.
www.luxuryvillacollections.com
Information they may need to know about – Be sure to include itineraries including any activities you would like for them to attend, a list of local things they may want to check out in their downtime, transportation suggestions if they didn't rent a car, and the contact information for your wedding planner for any questions they may have about the wedding weekend!
And last, don't forget the basics! – Think about the things that they may have left at home including sunscreen, aloe vera, gum, advil, chapstick, tissues, etc.
Ask your wedding planner to help with sourcing these items. Most of the time there is a Costco close by, or you can order these items beforehand and pack them in an extra suitcase and assemble them quickly once you arrive.